Trampoline Recreation
Children learn safe techniques as well as building skills at their own development rate. To be able to bounce safely it is important to develop core body strength, so some conditioning work is done off the trampolines. Socks are required at all times. Children have the opportunity to partcipate at recreation competitions, competing the Badge Level routines.
Enrolment Dates 2023
Term 2
Monday 24th April- Sunday 2nd July
Registrations open NOW
Perfect for backyard trampolinists and beginner trampolinists aged 6 years and over. Gymnasts will learn correct bounce and landing techniques and begin to develop rotational awareness fundamentals.
Duration: 1 hour
Price: $180
Class Times:
Monday 3:45
Tuesday 4:00
Wednesday 3:45
Thursday 3:45
A class for expericenced recreation trampolinists aged 6 years and over. Gymnasts' advance their practical rotational ability, develop rotating on different axis (front, side and back) and further develop their ability to connect skills.
Duration: 1 hour
Price: $180
Intermediate Class Times:
Wednesday 4:45
Thursday 4:45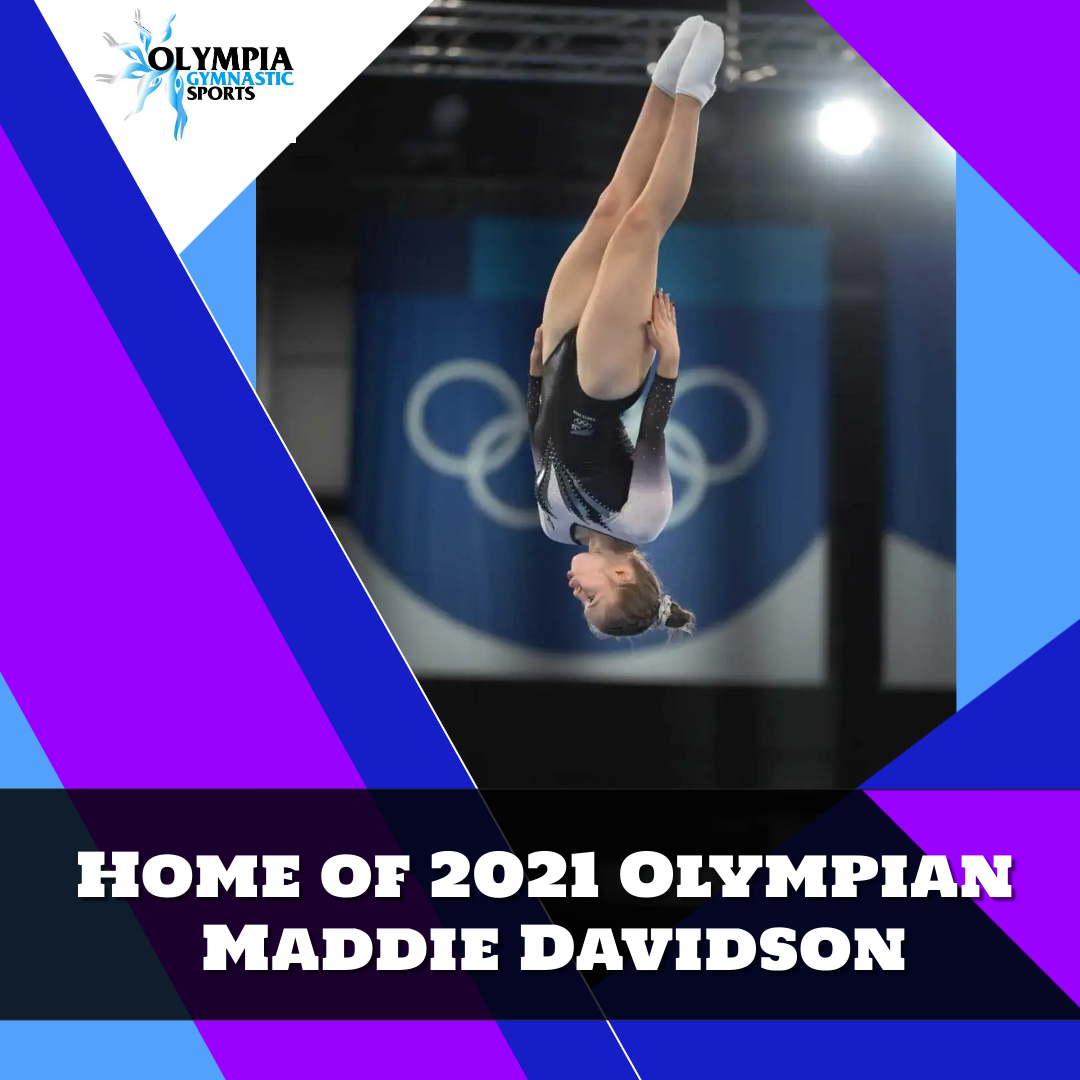 Classes are structured to ensure all the children are rotated through a progression of skills on each of the trampolines and includes warm-up and warm-down times which are carried out on the gym floor and may include a game and/or specific skills. Each child is given one-on-one time throughout the class where they are coached on a skill and given a skill to work on when they rotate off to the other trampoline to practice. Children are also given a rest time between learning and practicing skills. For the DMT children line up and practice a skill on the DMT one after the other, so again the coach gives them individual coaching as they perform the skill. Gymnasts will be given the oppourtunity to attend up to 4 competitions during the year to show off what they have been learning in class. You can find our the recreation routines by following the links below:

I have enrolled - what else do I need to know:
Children can wear either bike pants or leggings or shorts with a fitted T-shirt or leotard. Please ensure the clothing is reasonably tight fitting and not baggy

For safety reasons clothing should not have buttons, buckles or zips as these can catch on the equipment.

For safety reasons all long hair must be tied up using a plain elasticised hair tie.

Shoes are not allowed in the gym itself and children are to wear socks on the trampolines or double mini trampoline at all times.

When the children arrive they can leave their shoes, bag, etc in the cubby holes under the stair case or on the mezzanine floor area.

A Coach will meet the children at the main gym hall glass door - please ask your child to stand against the wall to avoid blocking the doorway.

If you are late please ask your child to join their group or come into the office for a staff member to take them into the main gym area.
Parents are requested not to enter the main gym hall at any time and to contact an office member if access to your child is required. The mezzanine floor is available for viewing the class your child is enrolled in.
Prices listed above are based on a 10 week term and vary according to public holidays and gym closures.
PLEASE NOTE when registering, a child can either be enrolled in a class or placed on a wait list if the class is full:
Enrolment in a class: a child is confirmed in a class after an invoice has been received via email and paid. The invoice sends automatically upon completing the registration process. Class placement is not confirmed until paid.
Placed on a wait list: if an invoice is not received the child IS NOT enrolled. When on the wait list an orange "wait list" button is highlighted next to the class in the child's registration details. A child is moved from the wait list when a place becomes available and an invoice will be emailed. This confirms the child is enrolled in the class starting immediately pending payment.
Trial Class: we do not offer trial classes. We ask members to register for the term and have their child take part in the class for at least two weeks. If for any reason your child is not enjoying the class after two weeks, we are happy to refund the remainder of the term's fees. A child who particpates in a class for more than two weeks is not eligible for a refund.
Late payment penalty: Late payment will incur a late payment penalty fee. You will not be able to enrol into a class for the next term if there are outstanding fees on your account.
Term 2 Gym closures: Tuesday 25th April (ANZAC Day), Saturday 29th April (South Island Trampoline Competition), Monday 5th June (King's Birthday)