Preschool Rhythmic Gymanstics
Develop fundamental movement patterns key to child development along with listening and social skills through our preschool 45 minute preschool gymnastics classses. All our preschool classes are open to girls and boys.
Term 1 2023:
Monday 30th January – Thursday 6th April
Registrations for Term 1 2023 open NOW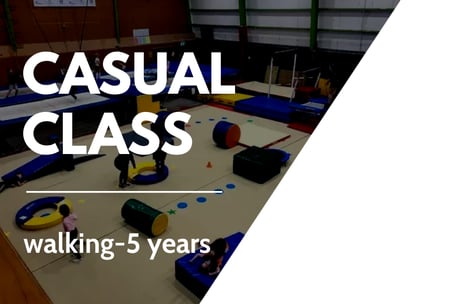 Our new casual drop in class. This is a 45min semi-structured class available for children able to walk up to 5 years. Guided by a coach and accompanied by a parent, children will do a group warm up game and have the opportunity to have free play and discovery time in the gym. This class is a great chance for both kids and parents to explore movement and gymnastics in a relaxed and social environment.
Price: $15 per session
Class Time: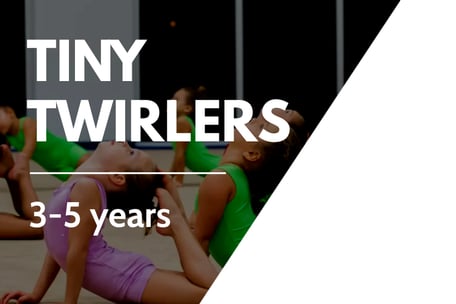 A structured class that includes a mix of Rhythmic Gymnastics, Dance and Floor Skills. Foundations of dance based movements incoporated with gymnastics that will encourage development in self confidence, while increasing agility, strength and flexibility. Gymnasts under 4 years must have a parent to assist them during class.
Price: $150.00
Class Time:

PLEASE NOTE when registering, a child can either be enrolled in a class or placed on a wait list if the class is full:
Enrolment in a class: a child is confirmed in a class after an invoice has been received via email and paid. The invoice sends automatically upon completing the registration process. Class placement is not confirmed until paid.
Placed on a wait list: if an invoice is not received the child IS NOT enrolled. When on the wait list an orange "wait list" button is highlighted next to the class in the child's registration details. A child is moved from the wait list when a place becomes available and an invoice will be emailed. This confirms the child is enrolled in the class starting immediately pending payment.
Trial Class: we do not offer trial classes. We ask members to register for the term and have their child take part in the class for at least two weeks. If for any reason your child is not enjoying the class after two weeks, we are happy to refund the remainder of the term's fees. A child who particpates in a class for more than two weeks is not eligible for a refund.
Prices listed are based on a 10 week term
I have enrolled - what else do I need to know:
Children can wear either bike pants or leggings or shorts with a fitted T-shirt or leotard. Please ensure the clothing is reasonably tight fitting and not baggy

For safety reasons clothing should not have buttons, buckles or zips as these can catch on the equipment.

For safety reasons all long hair must be tied up using a plain elasticised hair tie.

Shoes are not allowed in the gym itself and children wear socks or bare feet.

When the children arrive they can leave their shoes, bag, etc in the cubby holes under the stair case.

A Pre-School Coach will meet you in the foyer (this is to avoid the pre-schoolers needing to use the staircase).

If you are late please assist your child into the main gym hall.
We ask that parents please remove their shoes before entering the main gym.
Parents of Mover & Shaker children are expected to take place in the class with their child. We ask that parents please remove their shoes before entering the main gym.